Follow and retweet
@Voltage_Love365
during July for a chance to win assorted goodies!
Only those who follow & retweet will have a chance, so don't forget to participate!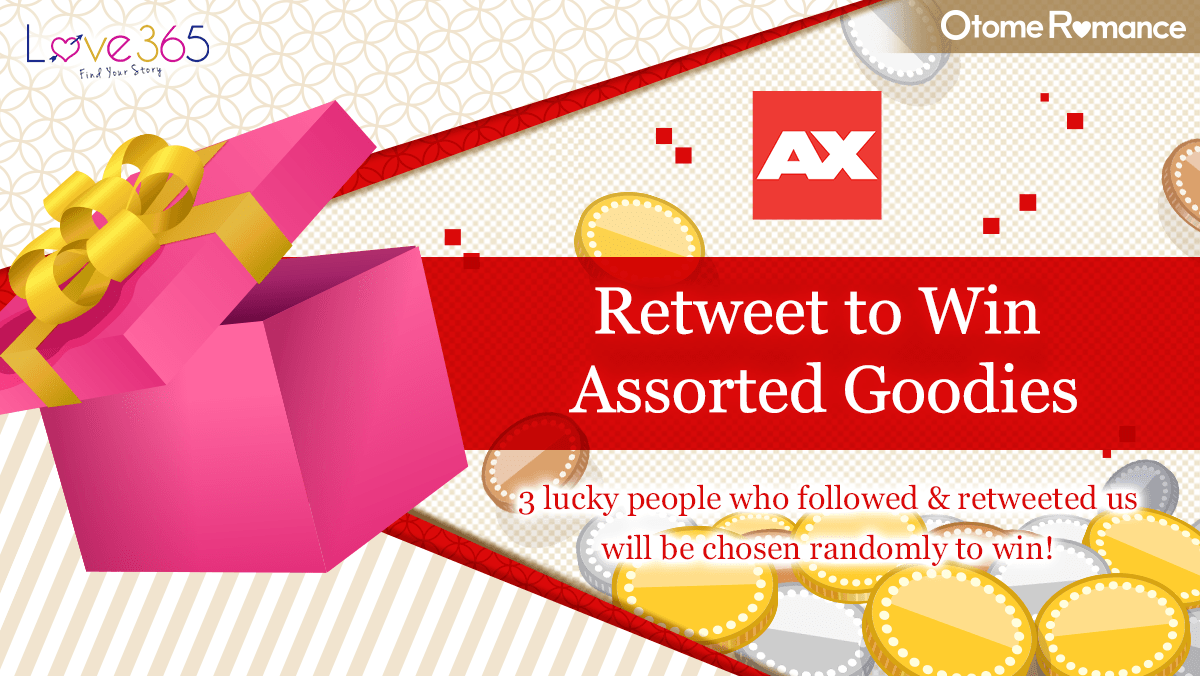 For details on what you might get, check out our goods line up on the page below!
*Assorted items will be randomly packaged
**Only 3 winners will be chosen at random
---
facebook
twitter
instagram
Homepage:
https://voltageapps.com/love365/
---
About Voltage Inc.
Pioneering the Otome Romance revolution since 2011, Voltage Inc. is a leading publisher and developer of Otome Romance story-based mobile apps and games. Our most popular titles include Samurai Love Ballad: PARTY, Kissed by the Baddest Bidder, and Star-Crossed Myth (now available in Love 365: Find Your Story). With over 60 million downloads worldwide, our apps are available in all major app stores including iTunes App Store, Google Play, and Amazon App Store. Publicly traded, Voltage Inc. is headquartered in Tokyo, with offices in Nagoya and San Francisco. Find out more at voltageapps.com