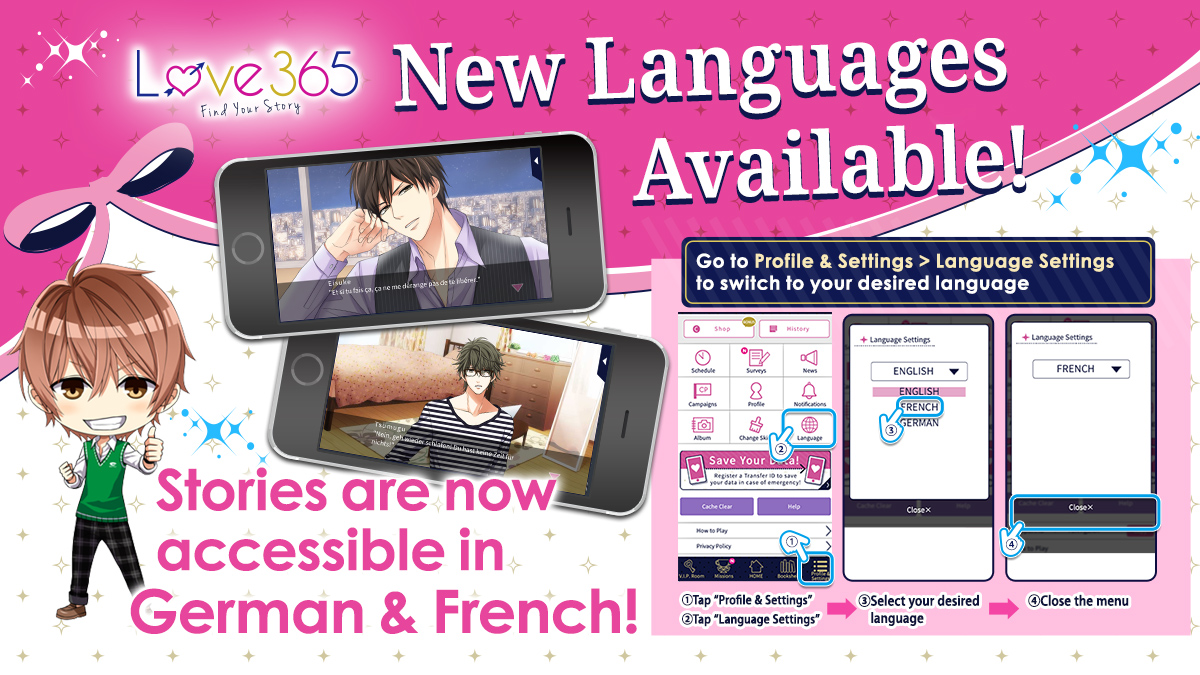 Love. Amour. Liebe.
Love 365 is going multi-lingual!
It's time to hear your favorite ikemen's sweet nothings in another tongue.
We've started by adding French and German, which you can access via Language Settings. May the international language of love be with you always!
About Voltage Inc.
Pioneering the Otome Romance revolution since 2011, Voltage Inc. is a leading publisher and developer of Otome Romance story-based mobile apps and games. Our most popular titles include Samurai Love Ballad: PARTY, Kissed by the Baddest Bidder, and Star-Crossed Myth (now available in Love 365: Find Your Story). With over 60 million downloads worldwide, our apps are available in all major app stores including iTunes App Store, Google Play, and Amazon App Store. Publicly traded, Voltage is headquartered in Tokyo, with offices in Nagoya and San Francisco. Find out more at voltageapps.com.