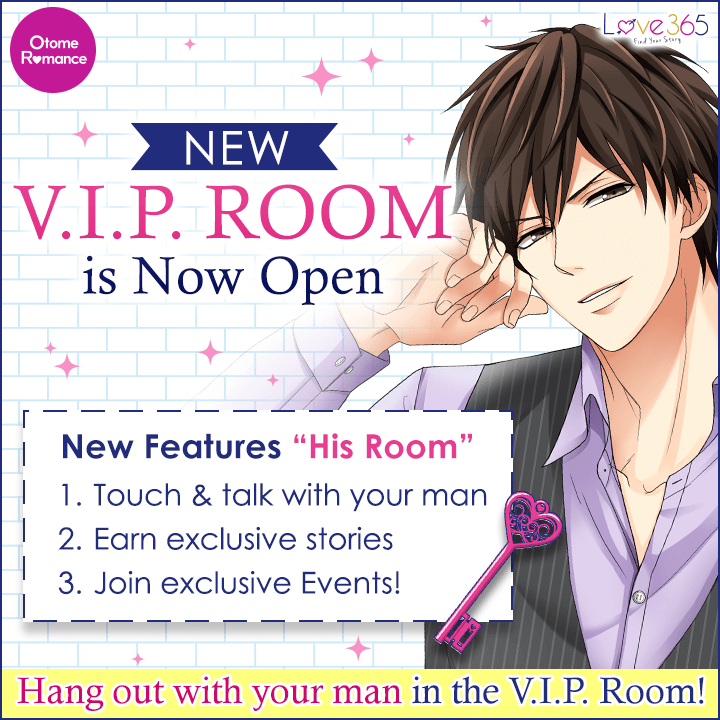 The Brand New VIP Room is NOW OPEN★
Eisuke, Shunichiro, Kyohei, Kaga, Tsumugu, Kirisawa, & Ryoichi are waiting for you in "His Room"!
Purchase a Monthly Access subscription for some personal time with your man!♡
▼What's in the NEW VIP Room?
1. Touch & talk with your man! Change his clothes & background
2. Earn exclusive stories and images depending on your Affection Level!
3. Exclusive Events! There are Three Events for Three Titles going on for a limited time!